From the DjangoBooks Blog...
New at DjangoBooks.com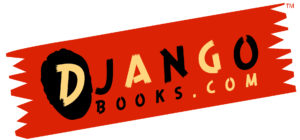 Greetings Gypsy jazzers! Here's what's new at DjangoBooks.com: New Guitars 2020 Dupont Vieille Reserve Brazilian 2014 Holo Traditional 1934 Gibson L-5 1950s Joseph Di Mauro Heart Hole 2021 Alves de Puga DR 640 2018 Blazer Selmer 2021 Jean Barault 2021 Jean Barault Brazilian 2021 Mordeglia Serenata 2010 Jean-Pierre Favino 1960s Jacques Castelluccia 2021 Dupont Nomade […]
The post
New at DjangoBooks.com
first appeared on
Blog
.
Posted by Michael Horowitz in "News" on 08/10/2021 at 07:05 AM.
Featured Video
Guitar Audio Demos
Recent Forum Posts
Eastman Gypsy Jazz Gig bag fits like a glove 25mm padding free ship within 400 miles of Buffalo
Thread created by constantine on 09/17/2021 at 06:50 AM.
Paris visit
Thread created by alecz2008 on 09/16/2021 at 11:27 PM.
Rom Draculas street video tunes
Thread created by Quadropenta on 09/16/2021 at 09:17 PM.
Djangobooks colab songs: leadsheets and arrangements, propositions and sketches
Thread created by Willie on 09/15/2021 at 12:27 PM.
Corsican style - I just discovered a whole separate style of music
Thread created by djangology on 09/16/2021 at 09:06 AM.
Alain Mazaud
Thread created by nomadgtr on 08/22/2021 at 10:06 AM.
Hot Club Djangobooks instrumentation
Thread created by Buco on 09/10/2021 at 08:59 PM.
My effort with Choti
Thread created by Buco on 08/27/2021 at 10:53 AM.
Gypsy Jazz Events