Hi everyone !
I'm quite excited to bring you fresh news of Selmer #607 :
-- New album to be released on January 21st, 2010, with Stochelo Rosenberg --
This new record, "Selmer #607 invite Stochelo Rosenberg", will be available in Regular Edition (1CD - 12 tracks), Collector Edition (2CD - 5 bonus tracks and 6 videos about the musicians), and as a high quality Mp3 download.
Audio samples at
http://www.selmer607.com
-- Teaser Vidéo online ! --
Discover the new tracks and samples of the video interviews. With Stochelo Rosenberg, Noé Reinhardt, Adrien Moignard, Sébastien Giniaux, Richard Manetti, Benoit Convert, and many more!
To be seen on the "Videos" section of the website, or directly on YouTube.
You can activate english subtitles in the YouTube player.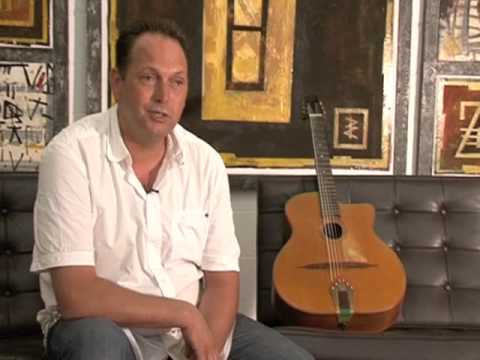 -- New web site --
New album... new website! Videos, new album audio samples, concert recordings, downloads, chord charts... And much more!
http://www.selmer607.com
A lot more to come before the release of the new album...
André
Sébastien Giniaux - Mélodie des Choses
From jazz guitar to world music, paintings and poetry.
Web Site :
www.sebastienginiaux.com
FaceBook
|
MySpace
|
YouTube
Selmer #607
Web Site :
http://www.selmer607.com