Improvisation course at the Rosenberg Academy
We have started a new and guitar-life-changing project: Solos on one chord starting this month with G major. Stochelo improvises a complete solo on one chord and gives invaluable insight into the way he thinks and the use of the guitar neck.
Upon reviewing and analyzing this material I believe this is pure gold. Imagine the same concept in the next months for a C-major chord (which is at the same location on the guitar neck as the G major chord) and then for G minor and C minor. After that on II-V-I in G major/minor and C major/minor. This will of course take a couple of months but you will have gained so much knowledge about the guitar neck and the way Stochelo handles chord changes that you'll be set for a lifetime!
To see some samples from this lesson: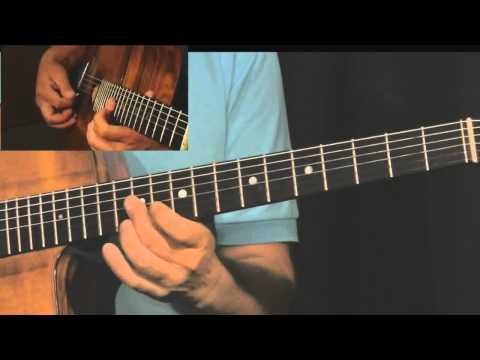 For some strange reason audio and video sync is a bit off in this youtube video; this is of course not the case when the video is viewed in the member section of the academy!