Hello all!
I'm new to this forum (as a member, anyway) and very new to Gypsy Jazz. I just got my first GJ guitar, a 2002 Lehmann Eclipse, a week ago today. I promised myself that I would get a Dupont when the time came, but I happened to be in Nashville last week and popped into Gruhn's, picked up the Lehmann (it was on consignment) and I couldn't stop playing it.

I had no intentions of spending that kind of money on that trip, but this guitar just grabbed me. I've been playing guitar (and collecting them) for 25 years and it's fairly rare for me to get that excited about a guitar right off the bat. Anyway, not sure if I made the best decision in terms of "traditional" tone and esthetics, but since I plan to keep playing other styles of music in addition to GJ, I think having a slightly more tonally versatile GJ box suits me better (if that is even true... I'm sure a Dupont could cover most things, as well). I will have a D hole Dupont one of these days, though... and soon!

Here is my my Lehmann. It needs some work done on the neck. I think it has a slight twist, but it's nothing that Joe Glaser and team can't fix for me. It plays incredibly well and sounds (to my inexperienced-in-GJ ear) very rich, warm and LOUD. Heysoos is this thing loud!

This particular guitar used to belong to guitar virtuoso, Rolly Brown. In fact, Bernie Lehmann made it specifically for him. I'm proud to have it. Maybe some day I'll be a fraction as good as that guy.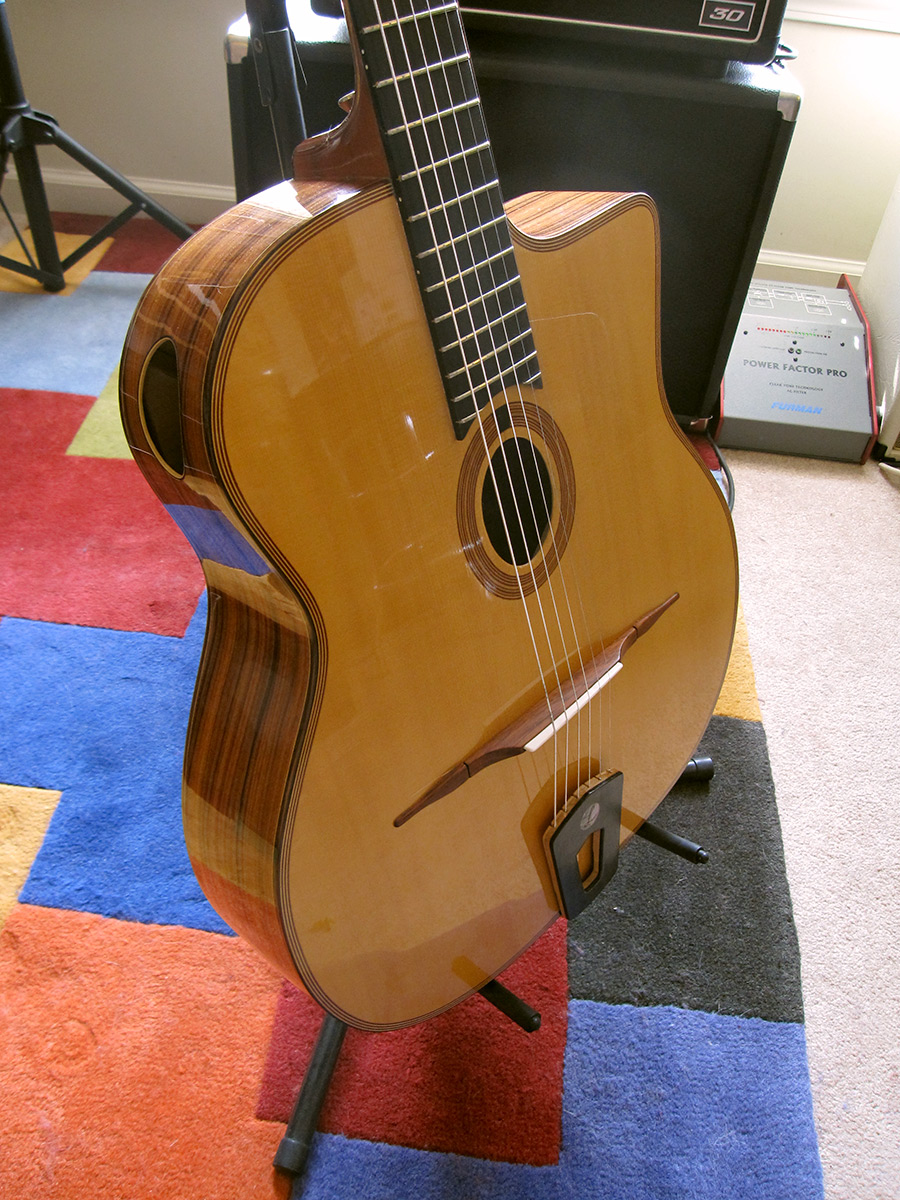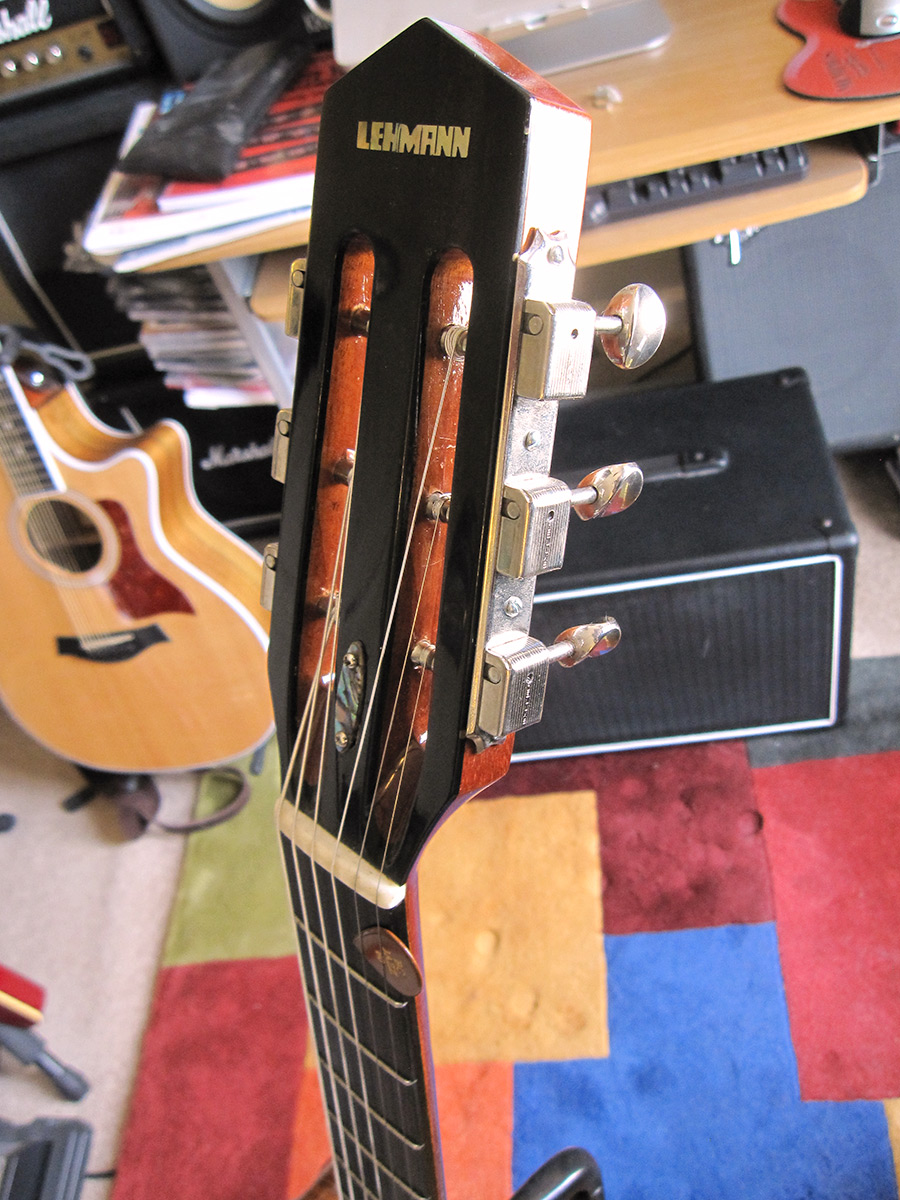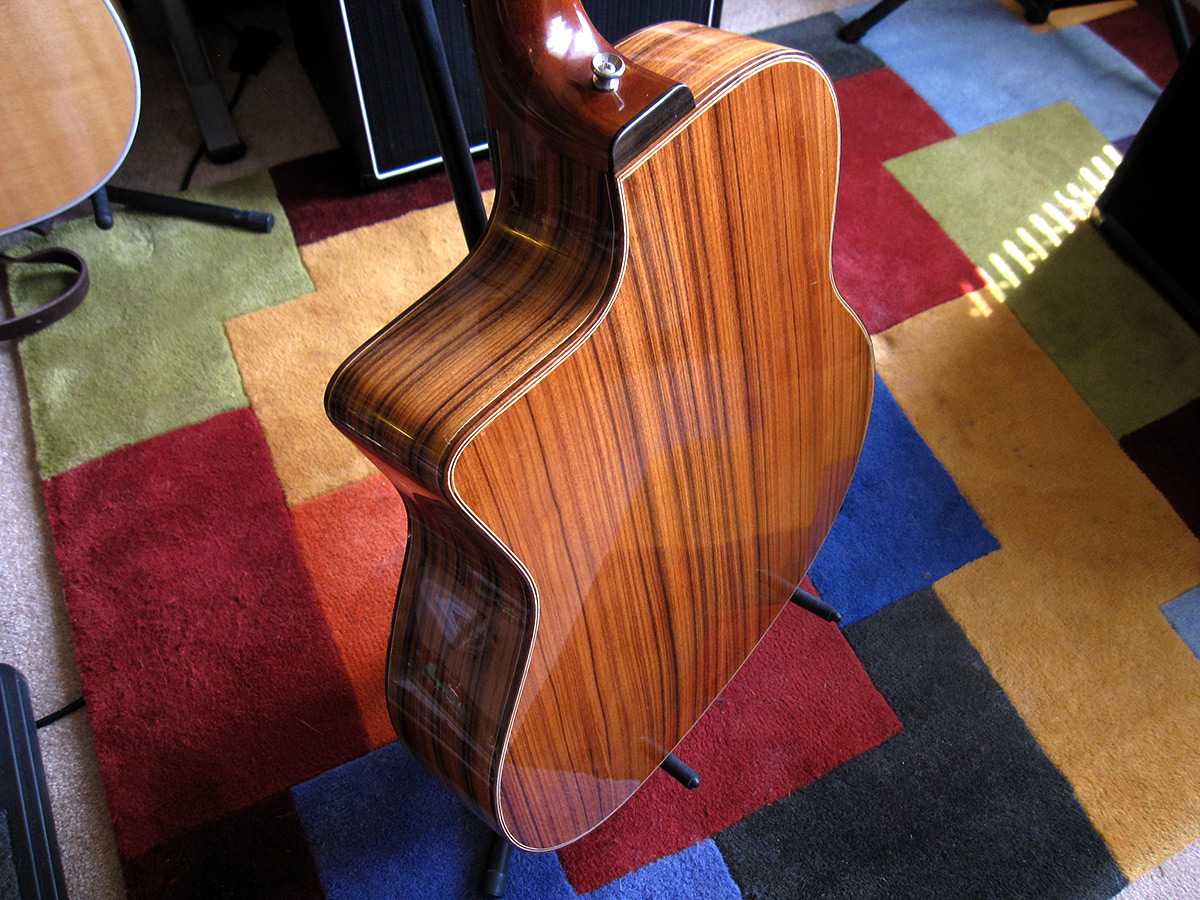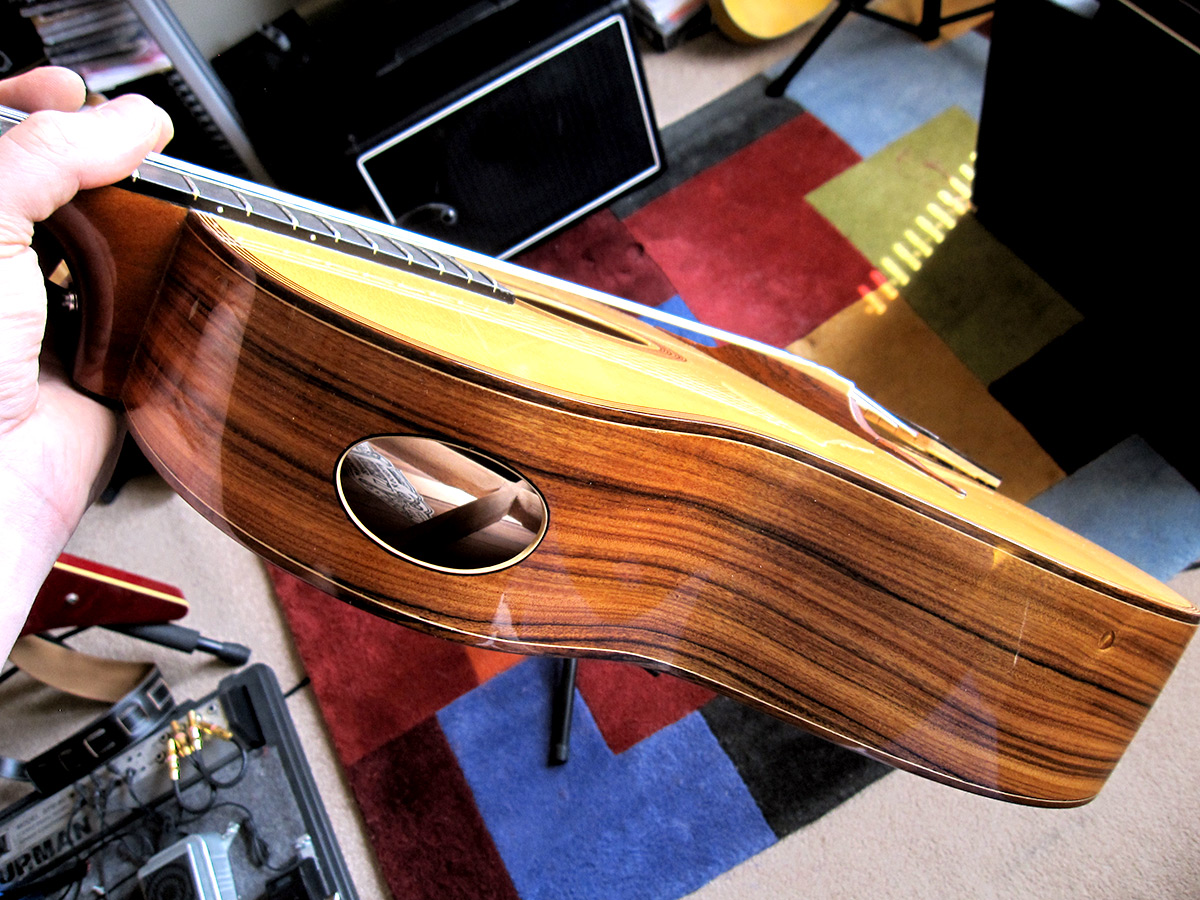 I also did a quick down and dirty iPhone vid of my progress (audio captured using an SM57 fed into my AER 60 as a DI box fed dry into my Zoom H4N... it's the best setup I have for now). I am hoping to get some feedback on my technique (such as it is) so I that can make some early adjustments for the better and potentially fix any glaring mistakes before moving forward. I learned some of this stuff last week, but most of it I picked up yesterday... so I'm still very green and it's a great time to know if I'm making any serious errors and how to fix them. Any help or advice would be so greatly appreciated!
I am very excited to be here and to learn from all of you! I really love this style of music and I listen to it all the time. Apart from Django I particularly like listening to Stochelo, Jimmy R, Bireli and perhaps my fav of all, Joscho. I am a brand new fan of Yaakov Hotter and the Swing de Gitanes... I am learning soooo much from his video site, too. I just subscribed to GJ Secrets magazine today... lot's of great stuff in there, too.
Looking forward to many great future discussions with you all!
Thanks!
Ryan