Hi all,
I've had word from Andrew Lawrence, organizer of
Django in June
, that Emmanuel Kassimo has been forced to drop out due to a health issue. However, Andrew has secured the amazing talents of Biel Ballester to fill the slot! Ballester is quite a talent, and someone very aware of bringing the music to a modern crowd. For those with tickets to any of Emmanuel's clinics, you'll be able to use them for Biel Ballester workshops, and Andrew should be in touch with you. In the meantime, check out some of his playing below, and I hope to see you at the festival!
best,
Jack.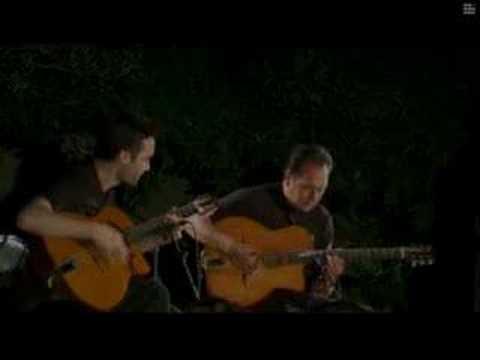 Biel's bio:
Biel Ballester studied classical guitar at the prestigious Luthier School in Barcelona, Spain. There he spent two years under the instruction of teacher/concertist Alex Garrobé and four years with teacher/concertist Fernando Rodriguez. Complimenting his formal musical studies, Biel has also taken guitar master classes from respected musicians such as José Tomás, David Russell, Aniello Desiderio, Manuel Barrueco, Marco Socias, Hopckinson Smith and Jordi Savall (the last two specializing in Baroque music). Biel finished his curriculum at Barcelona's superior conservatorium in the year 2000. Subsequent demand for his awe-inspiring style and technique have enabled him to perform in several countries such as Spain, France, Holland and Germany including multiple appearances at Barcelona's International Jazz Festival, The International Jazz Festival of Terrassa, and the International Guitar Festival of Mallorca. Making waves on both sides of the Atlantic, two of Biel's tracks featured here were selected for inclusion on the Various Artists compilations, Django Festival Volumes 3 & 4, produced by Hot Club Records in Oslo, Norway, placing the Catalan guitarist in the company of international jazz stars such as
Jimmy Rosenberg and Angelo Debarre among others. A young talent holding great promise, Biel Ballester is on the short list of possible artists slated to perform at several upcoming international Django Reinhardt Tribute Festivals including those in the United States. So be on the lookout for the Biel Ballester Trio performing in a city near you.