Hello Jazzers
Great interview. SG is got to be my favorite young gun in GJ right now.
I have been curious about this question for a long long time and I was hoping the community could weigh in.
I once gave a recording of Django to a friend and asked him if he liked it. He said he liked the style but couldn't get over the low "quality" of the recordings. I thought this was a funny thing to say, because I felt
exactly the opposite
to that notion. And I have always agreed with Giniaux about the vintage recording sound being a big factor. However, how exactly do you interpret his comments?
"Well I don't want to bash him but I think it's because of this vintage sound...something from that vintage recording making people feel special about him." Not to say it wasn't amazing because as an improviser it was indeed awesome but until 1945, a lot is due to the way it's recorded."
-SG
I think we all believe the horn-style solo innovation for guitar, and the whole new vocabulary and compositions and quality of improvisation are enough to make Django a genius regardless of how it was recorded. So, the recording is very secondary. But I must admit that I find the vintage recording method to be...better? Not just with Django, but in general. I personally find high fidelity to be a little overrated. However, how you record is just a style, after all. (for example, I find Cyril Duclos's "lo-fi" recordings to sound actually really good, e.g.,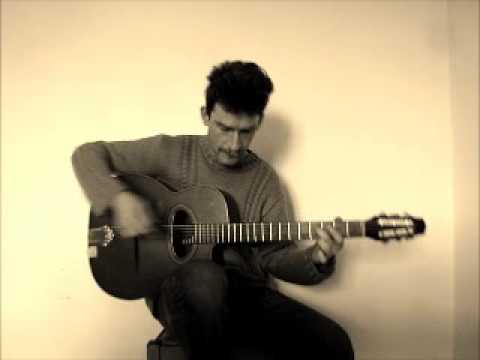 Not the same, and a lot more reverberation from where he recorded, but just to show you how a crappy mic makes it sound. And for comparison:
)
So my question is, do any of you know of articles or research done on early jazz recordings, and Django's recordings specifically. I know Gonzalo Bergara's
Djangophonic
utilized this idea. Does anyone know how he recorded it? In any case, Djangophonic does not sound quite like the vintage recordings, as good as it does sound.
If you like Django, you must like the vintage recording sound, as it is integral. So,
how is it done
?
Thanks!